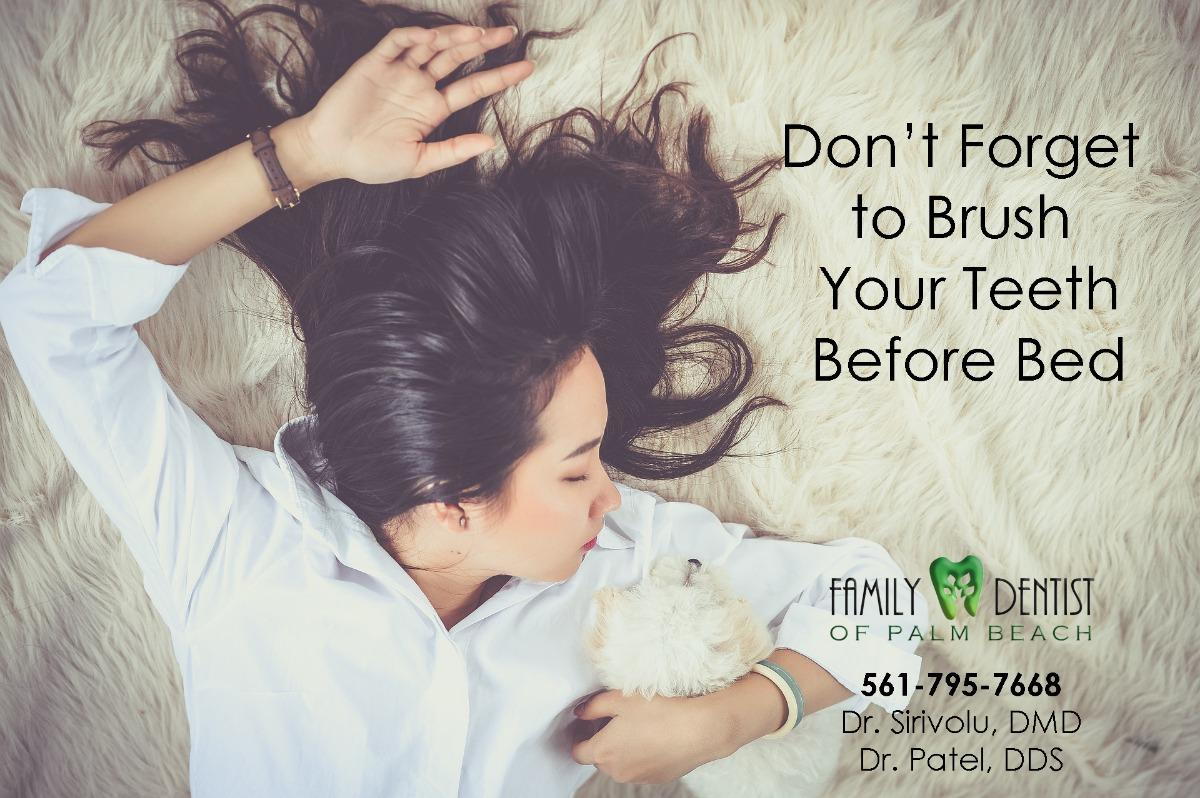 Every dentist and hygienist you've met has always told you to brush your teeth twice a day. But what happens when you don't! 
Brushing your teeth and gums is important for reasons apart from minty fresh breath. When you forget to brush, you're supporting the growth of bacterial buildup in the form of plaque, which is the main cause of cavities and gum disease.  When you run your tongue over your teeth throughout your day, that fuzziness you feel on your teeth isn't fur its plaque. Brushing gets rid of the fuz and stops plaque from getting any worst. If you leave that fur coat on your teeth it will start to attack your teeth. The plaque will turn into tartar which is that hard yellow rough material that you see in between your teeth sometimes. This can cause inflammation and bleeding gums, if left untreated it can cause teeth loss. If you want to keep your teeth, don't skip brushing at night or in the morning either. 
Sleep is awesome but keeping your teeth is more awesome! So before you lay down just brush your teeth first. The best way to excellent oral health is brushing twice a day, floss at least once a day and have your regular check-ups, cleanings with your dentist. If you have any questions don't hesitate to call 561-795-7668.